Large Format Print & Finishing in Essex
Welcome to Kaps Finishing, a family run business with over 50 years experience in the print industry, we offer a professional service that really is second to none.
From fully automatic B1 die cutting on our Bobst to re-moist glueing on our Stahl mailing line, from a single wiro bound book to a multi million mail pack campaign, we are able to cover every aspect of the finishing industry.
We aim to provide our clients with the quality they have come to expect, at prices that are hard to beat.
About us
Kaps Finishing has been established for over 12 years and as well as being one of the countries most diverse and reliable companies, we have gained a strong reputation for being the company to go to for projects that, quite frankly, no-one else can do. Our customer base, which stretches from Scotland to France is testament to that fact.
Whether it's the tightest of deadlines or seemingly impossible projects, we will endeavour to find a way to get the job done, on time and under budget.

We are able to do this mainly due to our team of highly skilled, dedicated and experienced staff but also because we look to automate operations where others can't. Couple these attributes with 24 hours, 7 days a week opening and and over 10,000 sq. ft. of space you begin to see why our clients come back time and time again.
Here at Kaps we are continually looking for ways to improve and have invested heavily towards this. From our specialised machinery such as automatic stripping for our B1 Bobst, 12 station collating machine and mechanically tipping on cards, sachets, CD's etc, to setting up our first apprentice scheme.
Our Print & Finishing Services
We have over 50 years experience in the printing industry and are therefore able to offer you advice and knowledge that is second to none.
Our services include;
Bottle neck collars, pillow packs, food packaging etc.
Tipping on  credit cards, sachets, magnets even a single plaster has been done
Automatic flat bed collating. 12 stations A6 to A3
Hot & cold glue - fugitive (low-tack) and permanent: Up to 12 lines in one pass
Automatic double sided tape application. 2 x heads with pattern control personalisation: wax and liquid Inks, we can print on coated, un-coated, even plastics
Re-moist gluing: 6 robatech heads, with pattern control
White paper samples service: free of charge for your convenience
Stop start perfing/creasing
Flat/Capacity/Gusset Folder make-up (all intricate handwork undertaken)
Fully automatic shrink-wrapping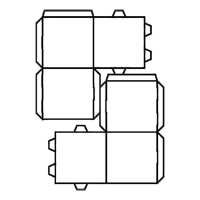 B1 Bobst Die Cutting
We can meet all your die cutting, creasing and perforating requirements. Catering for small sheets from SRA4 and large sheets up to B1.
Click here to find out more about our die cutting service.

Wiro binding your documents
At Kaps we have two wiro binding machines Grafisher semi-automatic wiro binder and a James Burn semi-automatic wiro punch.
Click here to find out more about our Wiro binding services.
POS & packaging design, sample making and short run production
Our experienced team will guide you through each step to help you design & develop your packaging producing fully printed prototype pre production samples.
Our Print & Finishing Equipment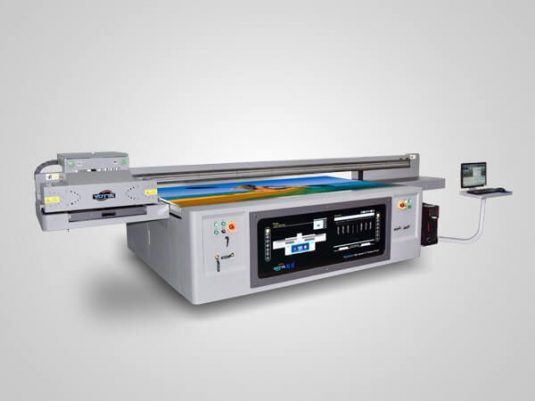 Yotta YD-F2513R5 Digital UV Flatbed Printer
Maximun print size of 2500mm × 1300mm (8′ × 4′), print thickness of 100mm.
Wide applications and high print resolution of 600 × 2400 DPI.
Print C, M, Y, K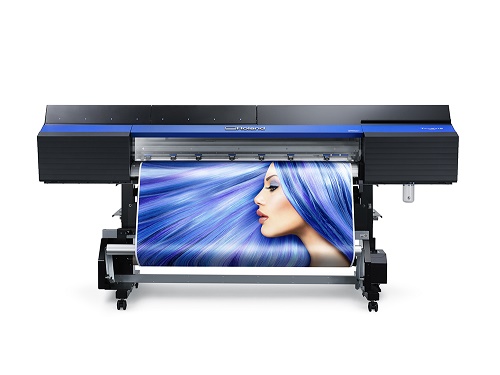 Roland TrueVIS VG-540
Type: Eco-Solvent Printer/Cutter
Ink: Roland TrueVIS TR Ink
Media width: 54 inch
Max Speed: 32 sm/hr
Large Format Printing
Moll Regal:
Guillotines:
Schneider Senator 115cm
Polar 115cm with flow line
Stitching:
Muller Martini 6 station with cover feeder
opti-post sealed books facility
Vickers Armstrong Saddle Stitcher
Endorse folding, personalisation, tip-on, numbering all produced in line.
Personalisation:
Buskro Ink Jet System.
2×1" heads: Names and addresses, PPI's etc.
Runs in line on folders or muller.
Enclosing:
Bell & Howell Phillipsburg Encloser: 6 stations up to C4.
Handwork:
Our Hand Finishing includes drilling, binder fulfilment, hand collating, hand folding, glue dotting, velcro dotting, chrome studs, taping, mail-sorting, stitching, eye-letting, padding, paper banding and much more. Please contact us with your specific job requirements.
Collating:
12 Station fully automatic flat bed Setmaster A6 to A3
Folders:
MBO T79
MBO T69
MBO T72
Up to 6up working, miniature folding and all folders complete with gluing rollers
Shrink Wrapping:
Belca fully automatic shrink wrapper with in line tunnel.
Up to 2,500 packs per hour
Mailing Line:
2 x Hunkeler mailing tables
Stahl B1 vacuum table
Stahl TD78 re-moist table with stop/start perf & crease
Stahl TD66 re-moist table
Longford tip-on (cards, sachets, CD's etc)
Stream Feeder
Glueing:
Robatech re-moist (4 tanks)
Robatech cold peelable (8 heads)
Robatech hot peelable (6 heads)
Robatech cold permanent (8 heads)
Robatech hot permanent (6 heads)
Horse shoe re-moist, impact glueing, bang tails and spine glueing all possible "I have used Jack and everyone associated with him at KAPS finishing for the past 3 years on all forms of print finishing. I always find them personable and with a great wealth of knowledge about what they do. Their commitment is excellent and they never let me down however tight the deadline. Their prices are extremely reasonable and to find someone you can trust these days in this trade is very rare. I can't rate them highly enough."
Bradley Philpot
Sales/ Account Handling/ Estimating at Full Spectrum Print Media
"I have know Jack for quite a few years now and can honestly say he is one of the best in the industry, I have never been let on a promised delivery or deadline, his pro-active, responsive, trustworthy and most importantly the quality of his work is of the highest standard in the industry."
Ben B.
Football Agent – Anything is Possible
Find Us
Unit 27 Heronsgate Trading Estate
Paycocke Road, Basildon, Essex SS14 3EU